Missions
As a church, we are committed to honoring the Great Commission by partnering with missionaries locally, nationally, and internationally. Our vision is based on the Acts 1:8 model, "But you will receive power when the Holy Spirit comes on you; and you will be my witnesses in Jerusalem, and in all Judea and Samaria, and to the ends of the earth."
GO!
Each year, we support several missionaries and send our own teams to share the gospel and serve in other states and countries. This year, our teams took trips to Haiti. Seeing the mission field with your own eyes can change your worldview and help you better understand the physical, emotional, social, and spiritual needs of people everywhere. If you are interested in going on a missions trip please contact us.
18 And Jesus came and spoke to them, saying, "All authority has been given to Me in heaven and on earth. 19 Go therefore and make disciples of all the nations, baptizing them in the name of the Father and of the Son and of the Holy Spirit, 20 teaching them to observe all things that I have commanded you; and lo, I am with you always, even to the end of the age." Amen. Matthew 28:18-20
PRAY!
Prayer is primary to living a missional life. We find in Scripture that we should pray without ceasing (1 Thessalonians 5:17) for His will on earth as it is in heaven. You can play an integral part of strengthening and encouraging our missionaries through your prayers. Join us as we lift intercessory prayers for them saints. Please contact us for more information.
 GIVE!
If you tithe at River Valley, you are already involved. The church invests 16% of contributions to local, US, and international missions efforts. However, most missionaries have financial needs beyond what they receive from their supporters and more is needed for ministries to grow. Contact us to find out how you can give to a specific need.
Some of RVCC's Mission Trips
Tim, Alicia, and Hannah Skirvin travelled to Honduras in July 2014 on a one week missions trip. Among visiting family, the Skirvin's also visited churches and orphanages, handing out items donated by our church. They had the privilege of giving a Honduras lady her first bible, overwhelming her with joy for the Lord. They were also able to revisit with the Honduras girl who they have been sponsoring for several years. Overall, a powerful experience! As a church, we ask that you remember Honduras in your prayers.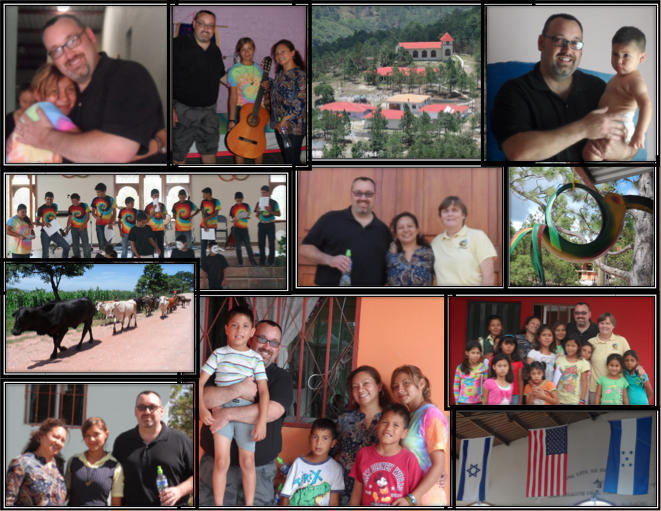 In February 2014, Cheryl, Lora, and Sam missioned in the beautiful country of Haiti through Hope Missions Outreach. While they were there, they ministered to several orphanages and villages. God is really moving in Haiti and we need to remember this country in our prayers. If you are interested in going on the next missions trip to Haiti in February 2015, please contact Sam @ swatkins619@gmail.com. For more information about Hope Missions Outreach, visit their website @ http://www.hopemissionsoutreach.com

Check out online the article written in the Madison Courier on March 19, 2014 about the February 2014 mission trip @ http://madisoncourier.com/main.asp?Search=1&ArticleID=82321&SectionID=182&SubSectionID=884&S=1
Or watch the slide show @ https://www.youtube.com/watch?v=7LzRqt2LTMY
---
Missions we support
We also support several other missions and individual missionaries both domestic and international.